WASHINGTON, Feb. 28, CMC – The Inter-American Development Bank (IDB) says it has formulated an ambitious Expansion of Procurement Policies in order to facilitate the implementation of the bank's Institutional Strategy in Latin American and the Caribbean. On Wednesday, the Washington-based financial institution said the strategy "reaffirms the commitment to promote initiatives that address the ...
The post IDB starts public consultation to expand procurement policies in the Caribbean appeared first on Read more
ROSEAU, Dominica, Feb. 28, CMC – The Seismic Center at the University of the West Indies (UWI) says an earthquake with a magnitude of 3.3 was felt in southern Dominica on Thursday. The Seismic Centre located on the St. Augustine Campus in Trinidad and Tobago, reports that at 1:37 pm (local time), the quake was ...
The post Magnitude 3.3 quake in Dominica was followed by "burst of smaller earthquakes" appeared first on St. Lucia News Online<...
Read more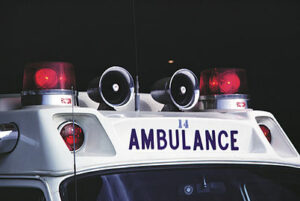 Trinidad Express:-  Education Minister Anthony Garcia is condemning what he describes as "the despicable act of violence" perpetuated against the Principal of the Tunapuna Hindu Primary School by two intruders on Wednesday. A report from the School Supervisor says that two men entered the school at approximately 2:40pm and indicated to the security officer they would […]
The post T&T Principal Attacked After Disciplining Student appeared first on St. Lucia Times News.
Read more
Stabroek News:–  Opposition Leader Bharrat Jagdeo has refused an invitation to meet with President David Granger and accused the APNU+AFC government of perpetrating fraud. Speaking at a Press Conference at his Church Street office this afternoon, Jagdeo accused the President of sending one letter to the Guyana Election Commission  (GECOM) and releasing a different letter to […]
The post Guyana Opposition Leader Refuses To Meet President appeared first on St. Lucia Times News.
Read more